European Parliament Lunch Debate
Towards a new Diabetes Resolution: The Time to Act is Now!
12 October, 11.00-13.00 - Room ASP 3H1
Event hosted by MEP István Ujhelyi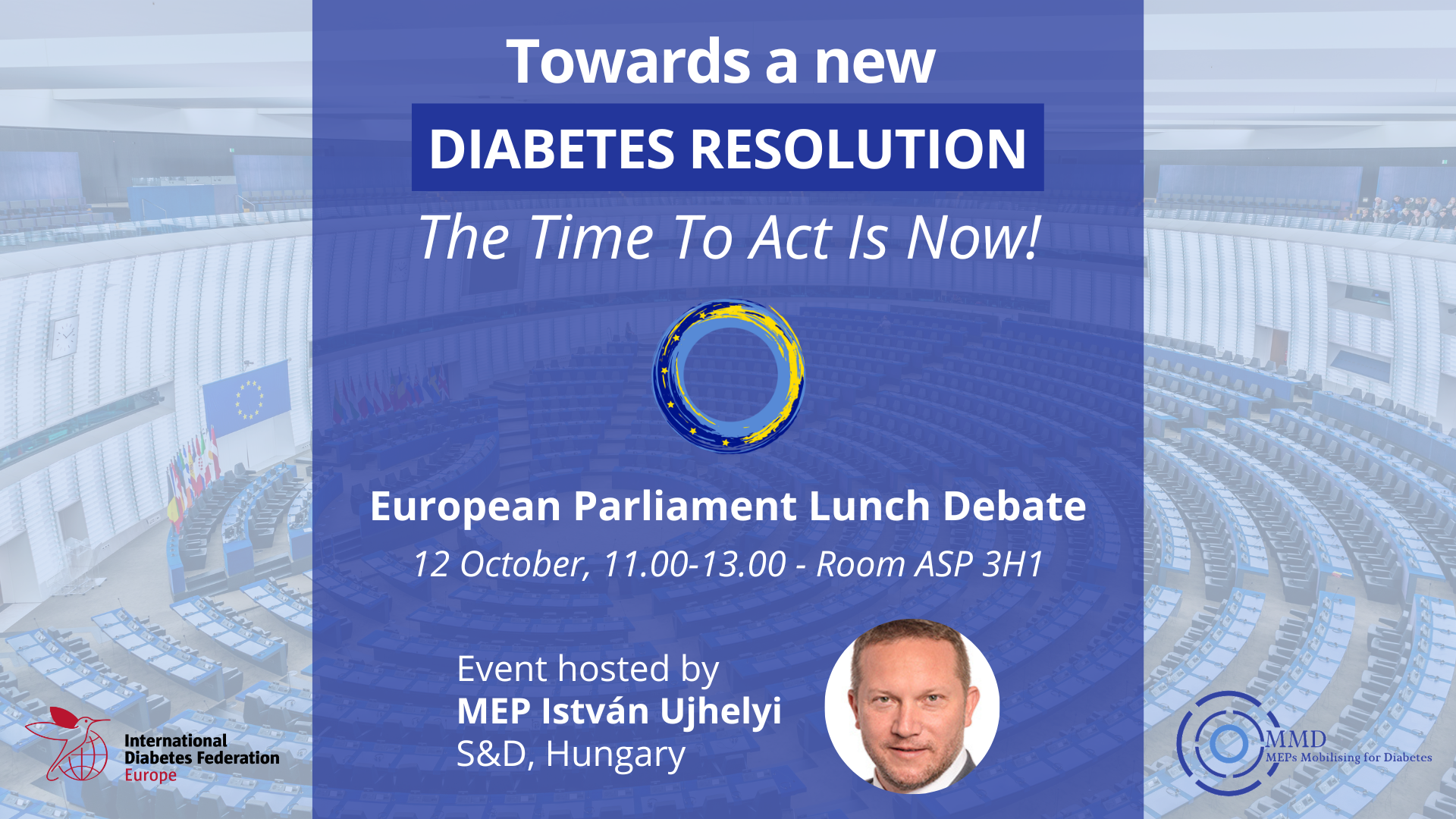 Come to Room ASP 3H1 to test your blood glucose level between 9.30 and 15.30!
IDF Europe nurses will also provide Findrisc questionnaires if you want to assess your risk of developing Type 2 diabetes.
Register here
100 years after the discovery of insulin, 10 years after the first European Parliament Motion for a Resolution on Diabetes, the number of people living with diabetes (PwD) continues to rise, and many inequalities in access to care and treatment still persist across the European Union (EU). Diabetes, being the root cause of many major NCDs, must be addressed as an absolute priority.  It is an imperative prerequisite to building sustainable and resilient health care systems.
Ahead of World Diabetes Day 2022 and to mobilise political support for a new Diabetes Resolution, IDF Europe and MEPs Mobilising for Diabetes invite you to a lunch debate at the European Parliament in Brussels, hosted by MEP István Ujhelyi. MEP Ujhelyi has been a long-standing supporter of the diabetes cause and a strong ally of the diabetes community.
During the event, diabetes advocates will share real life stories of living with diabetes and reflect on the urgent need for a new Diabetes Resolution in 2022. This will be followed by an MEP panel discussion and a blood glucose testing outside the event venue.
The agenda of the event will be available soon.
Learn more about the rationale for a new Diabetes Resolution:
Click here