Exhibition at the European Parliament – Joint health checks for CVD and diabetes
February 28 – March 02, 2023
Cardiovascular diseases (CVD) and diabetes are leading causes of death globally. In the EU, more than 60 million people currently live with CVD [i] and 32 million with diabetes [ii]. Of people living with diabetes (PwD), one third are undiagnosed [ii] and between 20 and 40% of heart attacks occur in people previously undiagnosed with CVD [iii]. The longer a person lives with undiagnosed diabetes and/or CVD, the more likely it is that they will develop severe and costly complications. Some studies have found that up to 35% of people living with type 2 diabetes already show signs of complications such as CVD, at the time of diagnosis. [iv]
With 75% of diabetes-related costs deriving from often preventable complications [v] and given the interlinks between diabetes and CVD, joint health checks based on common risk factors for both co-morbidities are a cost-effective way to improve early diagnosis.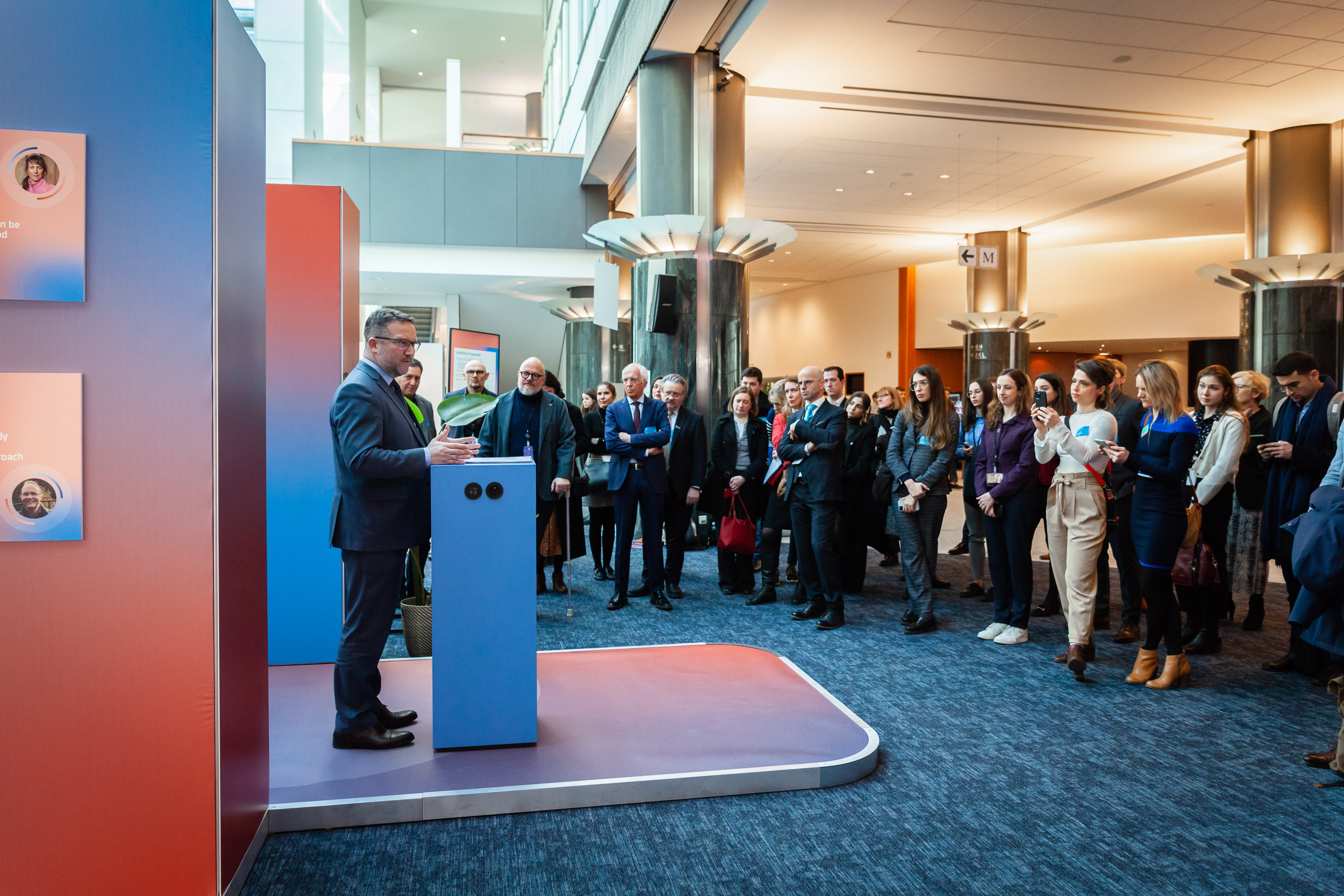 During this three-day exhibition, policymakers, including several MMD members, experts, healthcare professionals, people living with chronic conditions and industry representatives gathered to emphasize the importance of early diagnosis to reduce potentially preventable, life-altering complications and premature mortality and explore the policy changes required to make joint diabetes and CVD health checks a reality.
Exhibition visitors were able to attend panel discussions and to learn key facts on diabetes and CVD and why early diagnosis is essential to prevent long-term complications, improve health outcomes and reduce healthcare costs. Some of the key speakers during the day included European Parliament Vice-President, MEP Marc Angel, MMD group co-chair, MEP Christel Schaldemose, MMD members, MEP István Ujhelyi and MEP Franc Bogovic, MEP Heart Group co-chair, MEP Maria Carvalho, EUDF Chair, Prof. Stefano Del Prato, EUDF Vice-President and EASD President, Prof. Chantal Mathieu, Primary Care Diabetes Europe (PCDE) Chairman, Prof. Dr. Francesc Xavier Cos Claramunt, EHN CEO, Birgit Beger, diabetes advocate, Javier García Martínez, and Team Novo Nordisk athlete & diabetes ambassador, Becky Furuta.
The exhibition also featured interactive resources and several video testimonials, including one from diabetes advocate, Valerie Humphreys:
We wish to thank everyone who contributed to a successful event and all MEPs who participated and shared their political support and strong commitment to improving early detection of diabetes and CVD and ultimately improve the health outcomes and quality of life of EU citizens.